PRSC Artists & Designers

Bev Milward is an established maker working in porcelain. She was drawn to Stokes Croft China for the chance to work with fragments salvaged from our rich ceramic heritage. She is interested in the longevity and sentimentality of ceramics, how they infiltrate our lives and can be used as a tool for communication long after leaving the maker.
Bev's distinctive landscape collaged pieces have a strong narrative in common with her porcelain work. She is responsible for designing Strip Ochre, David Attenborough, Deconstructed Willow Pattern for Stokes Croft China. Her makers mark is a key which is featured on the front of the current British Studio pottery dictionary.

In-house artist Scot Burgoyne studied illustration at the University of the West of England, and has exhibited his work in and around Bristol. He has been twice selected for the RWA's Autumn Exhibition and has had work featured in 'The Best of British Illustration Annual'.
Scot started decorating china for PRSC in 2012, enjoying the new challenge of working with a three dimensional medium. His one off pieces usually take the clean lines of the china and enhance them using symmetrical and asymmetrical designs. He is also the creator of the famed 'I EAT SWANS' mug.

Founder of PRSC and Stokes Croft China, Chris studied Economics and Philosophy at Bristol University, drove buses, sold puppets and worked variously as a market trader, wholesaler, retailer and importer of China and Glassware for over thirty years, and was therefore uniquely positioned to see the impact and implications of globalisation and corporate power at first hand.
When the Staffordshire Potteries went into terminal decline at the turn of the century, Chris had the foresight to buy up kilns and factory equipment from the bankrupt factories. He bought large quantities of whiteware, and the whole print stock of the last remaining independent decorating factory in Staffordshire. This equipment and stock has allowed the creation of Stokes Croft China, rising like a phoenix from the ashes of the Potteries' decline.
Having worked as a wholesaler and retailer, Chris is well versed in traditional styles of ware. He tends to ignore all the rules and his pieces are known for their rough immediacy and challenging technique.

Kay Su (nee Poster) holds a Ceramics degree from Buckinghamshire Chilterns University, and is a retired consultant and teacher of English as an additional language for Oxfordshire County Council. She is the originator of, and mainly responsible for, the Fresh Fish line. She also spends much of her time caring for her two grandsons!
PRSC's Technical Manager Chloe is as comfortable wielding power tools as she is designing mugs and screen prints.
Laura Kesseler is a Brummie in Bristol. She is a multidisciplinary artist who has worked as a prop maker, SFX make-up artist, puppet designer, jewellery designer and cake maker, amongst other things. A jack of all trades and a master of some!
object… is a mixed media artist whose work ranges from miniature collage books to large scale murals and live-painting at events. Their work seeks to bridge the divide between the personal and the political, and between the intuitive and the cerebral. Found materials combined with original elements become new stories and characters.
The youngest member of our team, multi-disciplinary artist Maryem likes painting nudes as much as she likes decorating china.
Clare Andrews completed a fine art degree in Cardiff, and has mainly worked in areas that require a paint brush. This has included painting murals at schools, traditional pub signs, theatre design and festival decor. Clare is currently working as a writer / illustrator of children's picture books, and works mainly in watercolour and pencil.
Clare decided to look for something she could fit around her illustration work that would be creative, but also social. She started volunteering with PRSC decorating their chinaware, enjoying being part of something that is community based with a local production line.
PRSC Studio resident Jamie Gillman creates sculptures and theatre sets using wood and mixed media. Jamie was commissioned by the PRSC to produce Ursa, the now-iconic Bristol Bear sculpture, once located in the Bearpit.
Rose Vickers, Jamaica Street artist, cuts the finest stencils. Recently she has focused her work on short phrases.

Mark is a designer/maker with a background in interior/exhibition design, furniture and graphics. He taught at Further & Higher Education levels before leaving to set up his own design practice which he ran until 2014. Since then he has reengaged with his artistic roots and completed a two year foundation course in ceramics and surface pattern at Weston College. Mark has been a volunteer with PRSC since August 2017, where his interest in deconstruction and reassemblage has been put to good use.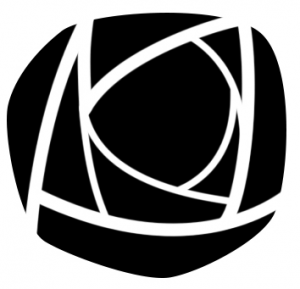 Micha Libert holds an Archaeology degree from Leiden University. Drawing on her background in Heritage, Eastern Cultures and Interior Design, she crafts idiomatic concepts for her artistic briefs. Her pieces are known for their subtlety, finish, and resourceful choice of materials and way of working.

Katy Bauer says she works in several mediums because she doesn't know what she's meant to be doing. These include painting, pottery, posters, film, music, writing, and more.